The Development of DMX Assistant
ArtNet Desk
Version 1.0 was originally called ArtNet Desk. It was about as quick and dodgy as possible.
I created ArtNet Desk 2.0, later to be named DMX Assistant, so I could easily send and receive Art-Net while playing around with lighting stuff while learning more about how it all works.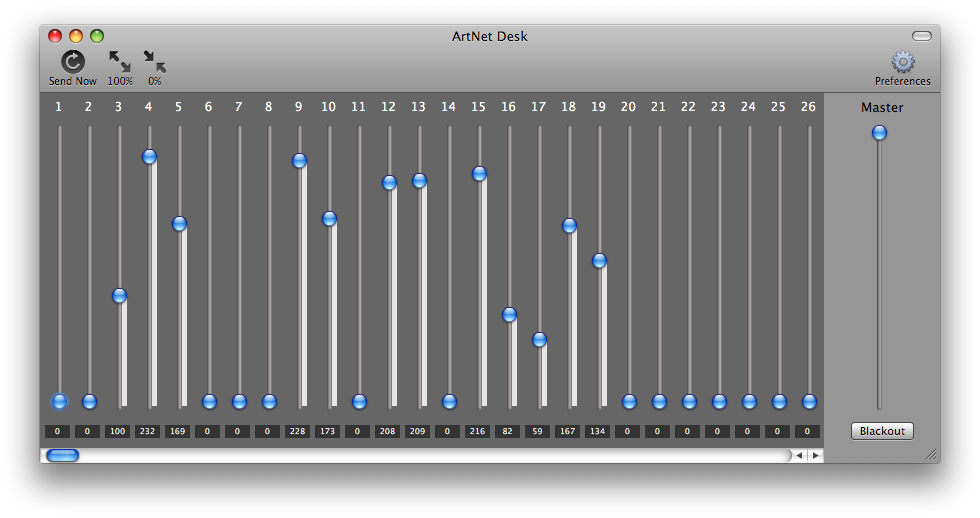 My first received packet!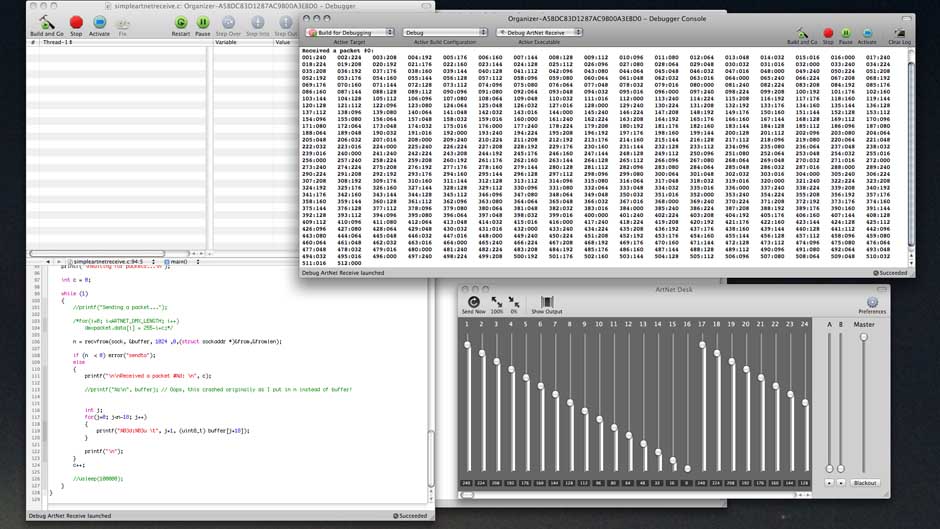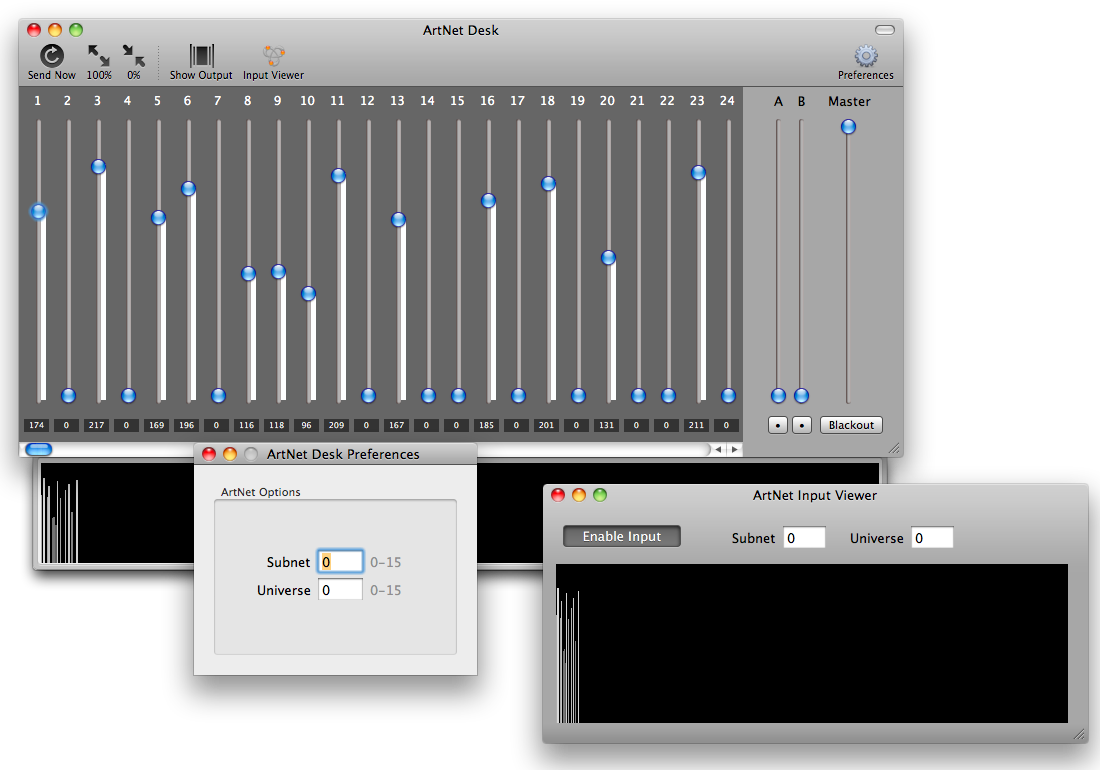 Original ArtNet Desk Icon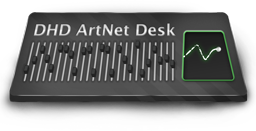 1 Day's Work on ArtNet Desk 2.0
Got a split view and source list view to work.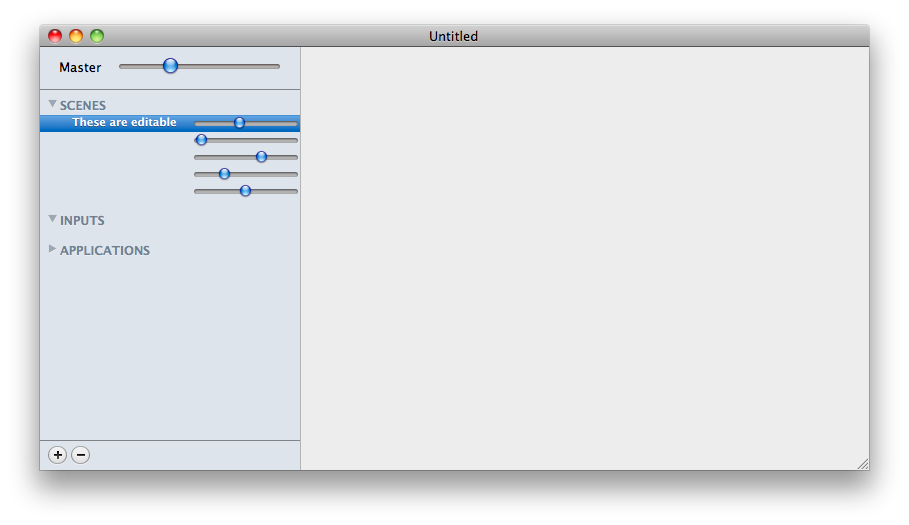 2 Days' Work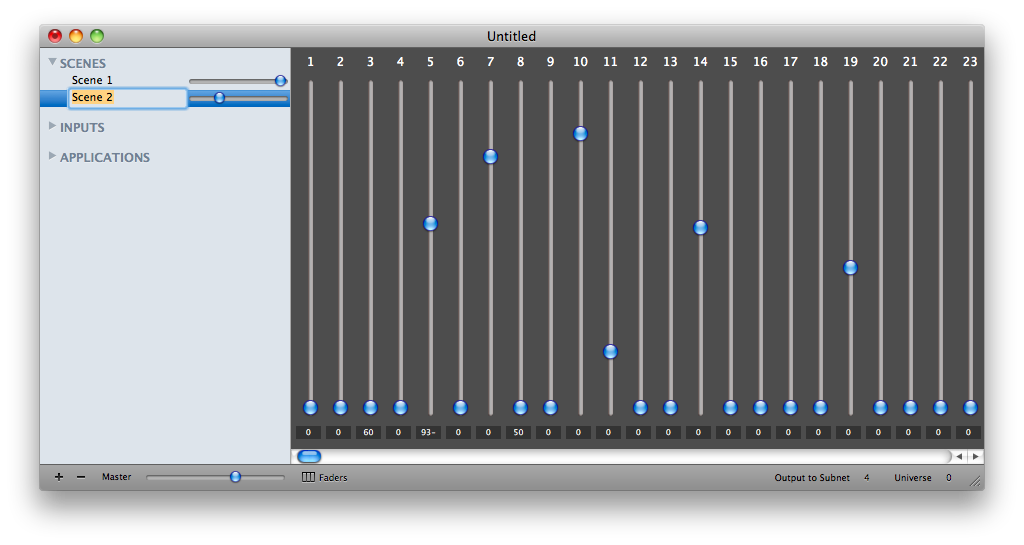 Old Grid View
I originally planned it to have much smaller boxes so you can see heaps more channels, but the performance was too poor.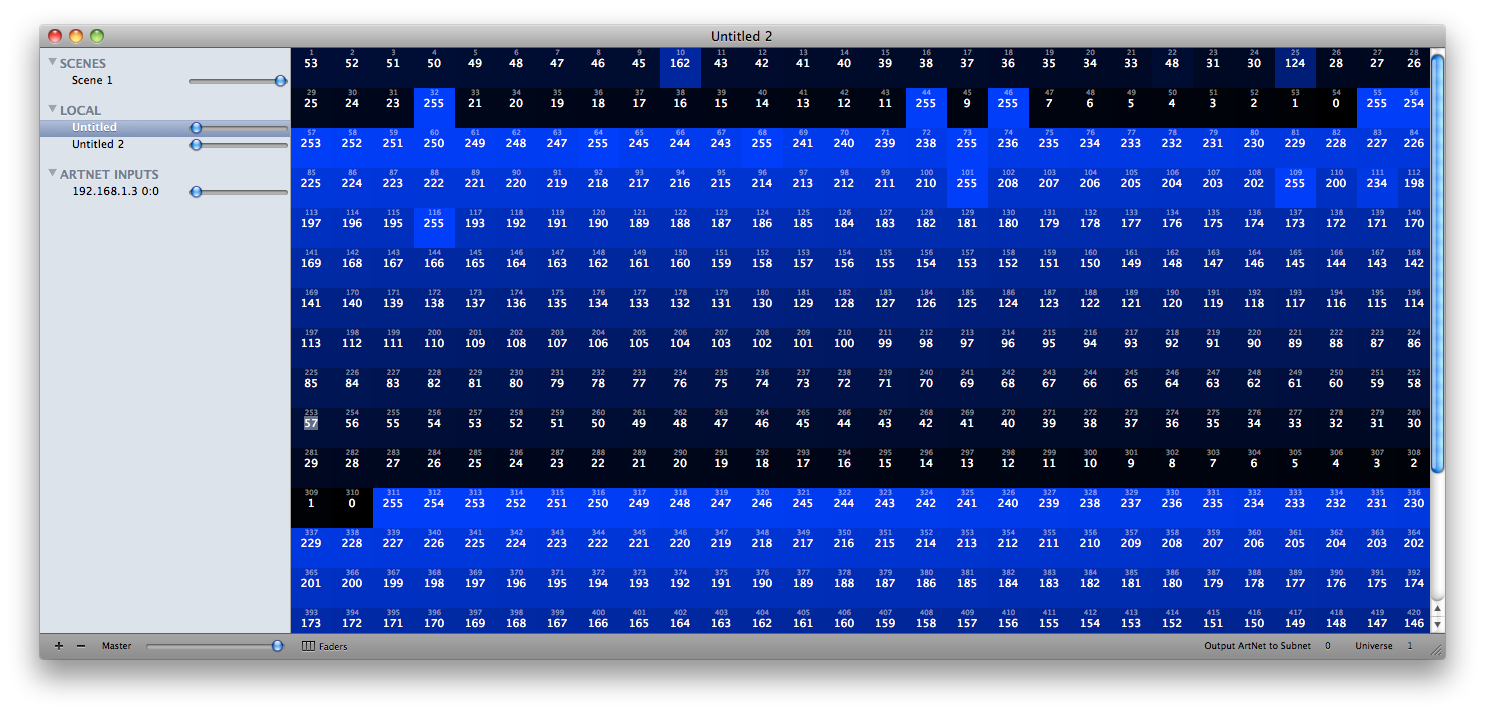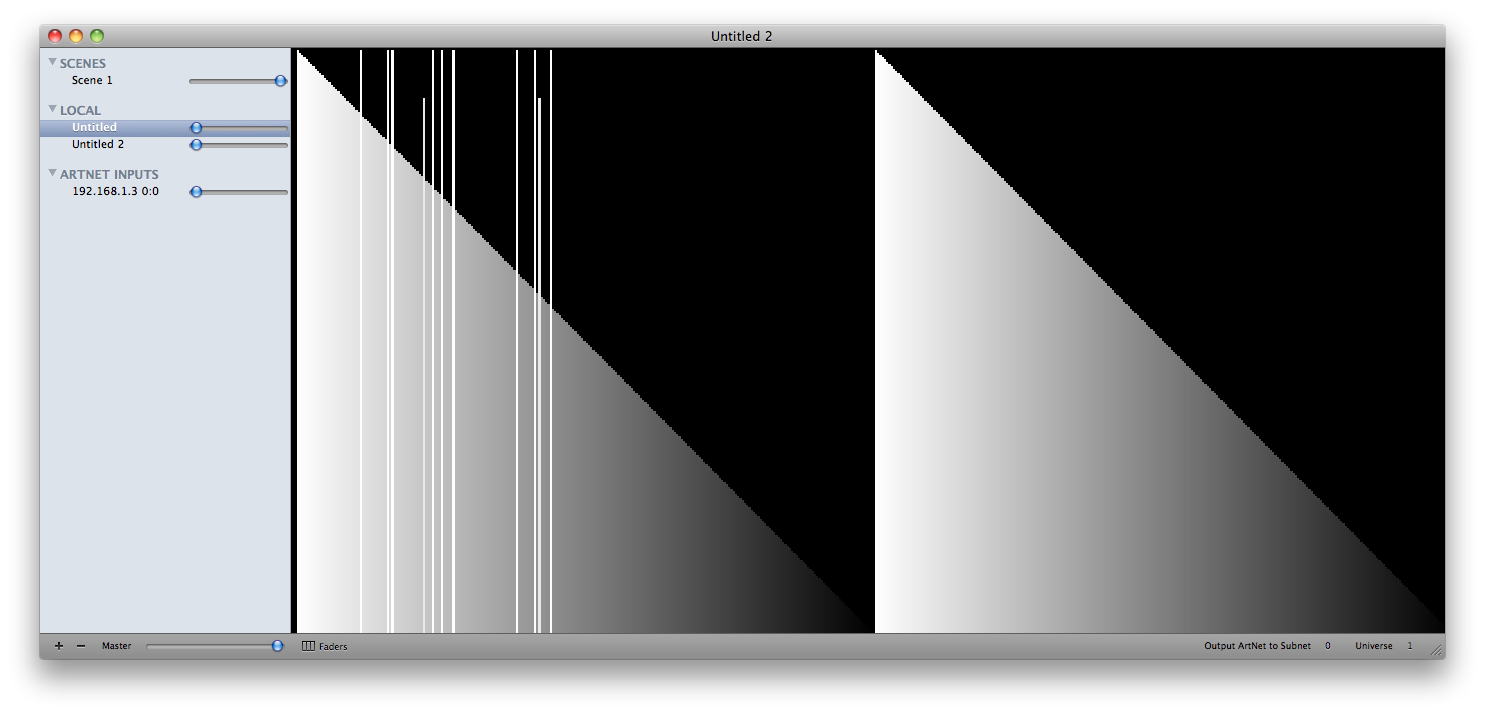 Graphics Maths Fail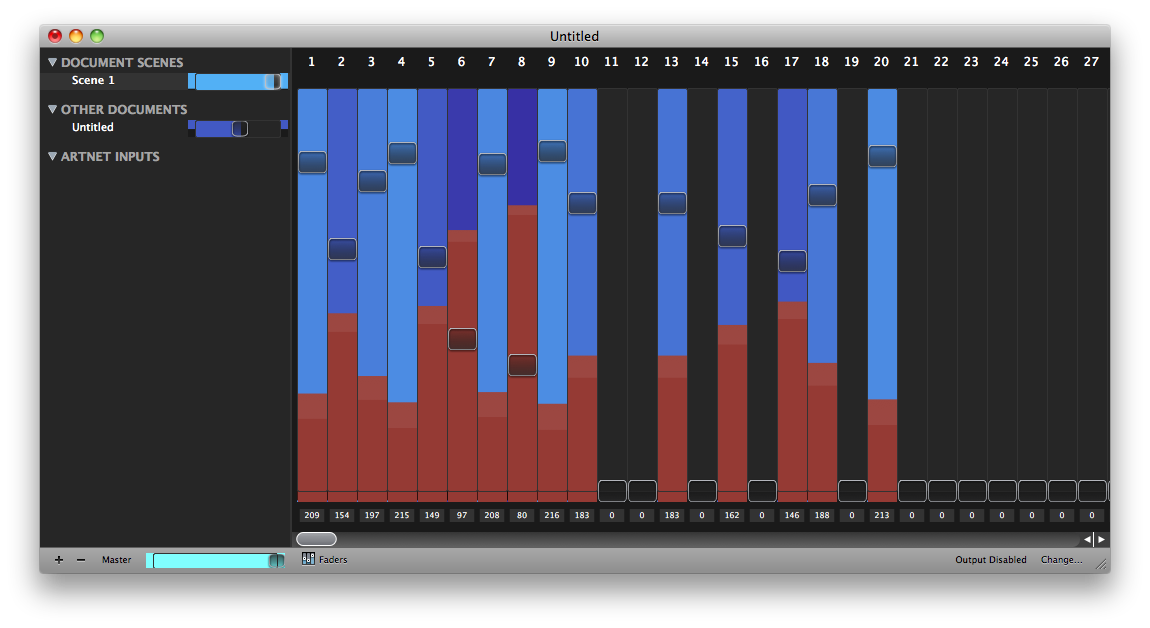 DMX Assistant 2.0
All ready for the first release.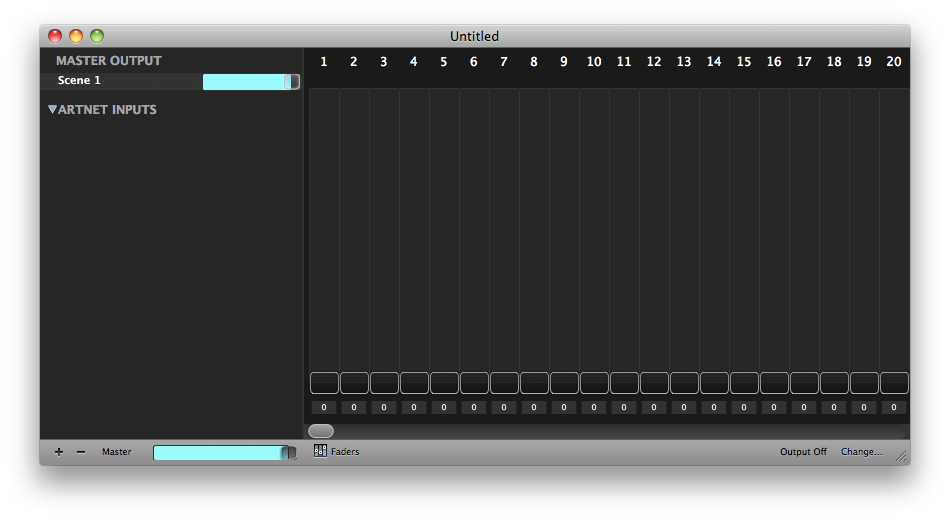 DMX Assistant 2.2
Added MIDI triggering scene intensities